Does this sound like you -
A peak of hyper activity in your business followed by a CRASH as you find yourself sick or burnt out?
Feeling frustrated because you KNOW you can do better than this but you're barely keeping your head above water?
You often tell yourself "good enough!" even though "good" isn't really all that great…
I've been there!!

As a work-at-home mom with two toddlers who don't know the meaning of "quiet time" or "independent play", I simply don't have time to spend hours every day online, marketing myself and my businesses.
And fortunately - I don't have to THANKS TO PINTEREST!



Whether you're new to Pinterest or have been using it for years, now is the time to make the most of Pinterest and put it to use for your online business.
Personally, I spend less than an hour per week on Pinterest but still see THOUSANDS of pageviews sent my way. Page views that then turn into e-mail list subscribers that then turn into PAYING CLIENTS!

This course will cover EVERYTHING you need to know to make Pinterest your #1 marketing tool.
Stop wasting hours each week marketing your content and start putting technology to work for YOU!
Running a business shouldn't take all day. And with Pinterest - it won't.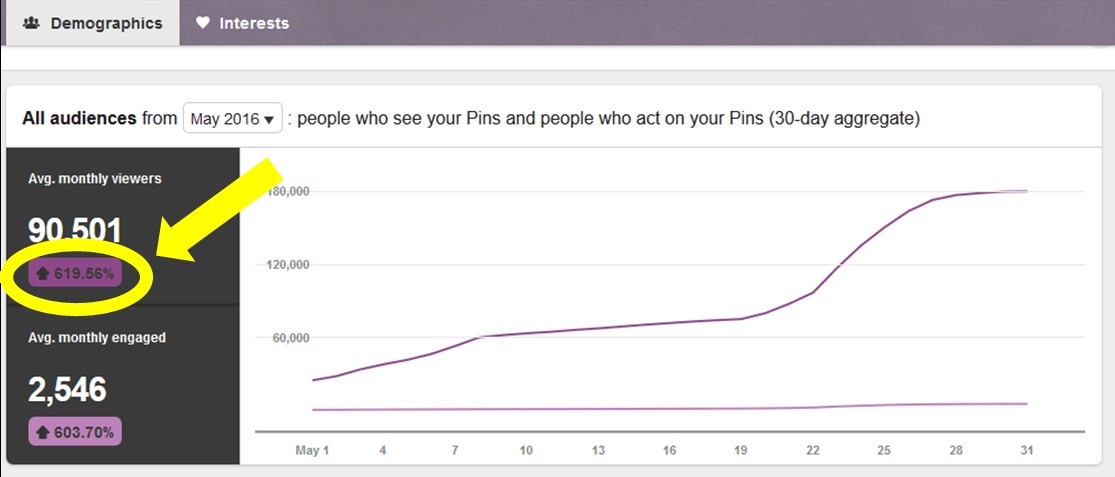 Join me as we dive into EXACTLY how I boosted my stats by over 600% (!!) in just ONE month - and it hasn't stopped there! Each and every month, my numbers continue to climb, despite my spending almost NO time marketing -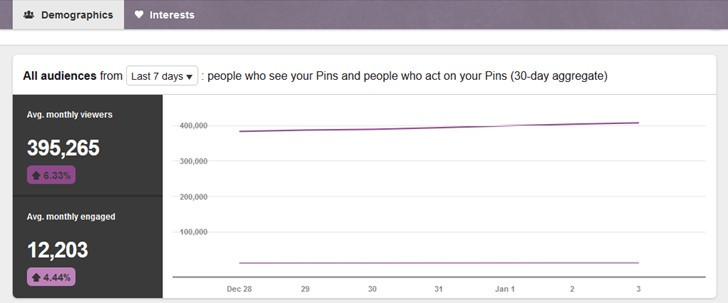 THE KNOWLEDGE YOU'LL GAIN THROUGH THIS COURSE WILL GIVE YOU THE POWER TO --

Bring in pageviews by the thousands!

Build your e-mail list with ease!

Generate a customer-base that's eager and waiting to buy from you!

Be seen as the expert that you are and get your content in front of those who need to see it most!

---
Imagine if you had an extra hour each day to just sit back, take a breath, and truly enjoy life.
What does that look like for you?
Maybe it's sitting on your patio with your spouse, sipping a cocktail, and watching fireflies dance in the fading sunlight.
Or maybe it's watching your children laugh as yet another Lego tower tumbles to the ground.
Or maybe it just means a moment to actually breathe, to pause and let go of the stress that plagues you...
You can have ALL of that and then some. You CAN make your business work FOR you, instead of YOU working for your business.
Start living out your passions and find the freedom in your days to live a life of YOUR choosing. It's all there for you, now is the time to take action and make it happen.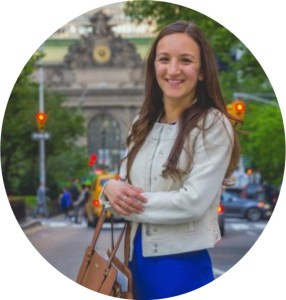 Working with Amber totally turned my blog around. I went into it confused, stuck, directionless, and discouraged and now I can't believe the transformation. Within 1 week of working together, Amber helped me begin to sell something I was previously giving away for free and I have since seen consistent sales come in! I've also done my first webinar, and most importantly, I totally believe in my direction, myself and my business. I know exactly what my next 12 weeks look like, what I can expect, what I need to implement, and am confident I can do it all. I can't recommend her enough and feel so blessed I found her to be my mentor. – Leah Gervais (Urban20Something.com)

---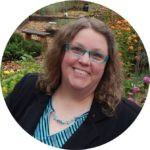 I recently was fortunate enough to receive 1:1 blogging advice from Amber Temerity. She is knowledgeable in many areas, professional, and has a talented eye for trends and traffic drawing details and had many great tips for me to improve my blog. Her thoughtful, unbiased advice was pointed and purposeful and I feel it has placed my blog on an uphill path for growth in the future. Amber took the time to thoroughly look through my blog for improvements that could be made in areas I have never thought about. That advice coupled with her Pintessential strategies course have taken my blog to a whole new level and I can't wait to see what the future holds. This service was invaluable for me and I would recommend it wholeheartedly to anyone who is thinking about using it. (www.littlesproutslearning.co)