How many hours do you spend marketing your blog or website each week? Ten? Twenty?? Have you lost count???

With all of the technology now available to us, there's no reason not to border on burnout each week as you spend the majority of your time with tedious marketing strategies that may or may not garner the profits you're looking for.
With Automation Education, I will walk you through exactly how to cut your marketing time while still increasing traffic and potential profits.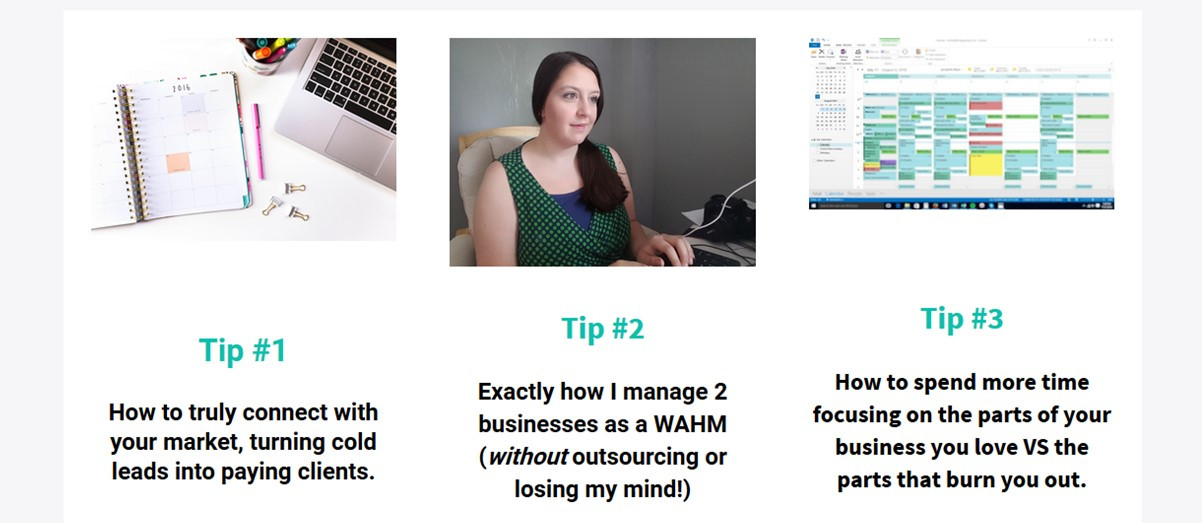 Through this course, you will:
- Learn how to set a invaluable foundation from which your automated marketing strategies will grow (and how to do so in less than 30 minutes!)
- Be given actionable tips to immediately cut down on your time spent marketing -- each and every lesson will dramatically cut back on the time you're spending on promotional activities
- Watch as I walk through the exact strategies I use in my own marketing workflows -- strategies that save me 20+ hours each week!

- Discover how to complete your entire weekly marketing plan in just one afternoon -- leaving the rest of the week for you to focus on the parts of your business you actually love!

Check out what other students are saying:
I knew I needed to automate my "welcome emails" to my email list but didn't know how - and you showed me how. I learned so much from you, thank you! There isn't a thing I didn't like about it! - Amy Beardsley (AmyBeardsley.com)

Working full-time leaves very little space for running a profitable blog, but thanks to Amber's Automation Education course, I'm able to balance it all without feeling like I'm pulled in a thousand directions. Seriously what I learned with this course now saves me HOURS each week. It's amazing!! - Alex Roschuk (MrsandMrDwelling.com)

Amber has a great knack for identifying gaps and pulling together a plan around how to fill those gaps to keep moving forward. Her subject matter expertise in the content marketing is impressive – she knows what it takes to get readers engaged and keep them coming back for more. - Tanya Mulqueen (YummyLilThings.com)